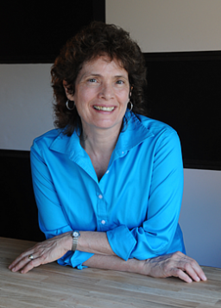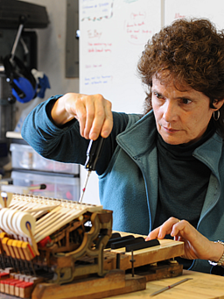 Treating Your Piano With the Professionalism and Care It Deserves
Beverly Wells is the owner of Piano Craft and the company's chief technician. Since 1989, she has tuned, repaired, restored, and refinished hundreds of pianos, from concert hall Steinway grands to family room spinets.
Beverly understands that a piano is often much more than a musical instrument. It is a family heirloom, the centerpiece of a home, a source of inspiration, and a means for artistic and spiritual expression. That's why she treats every piano with the professional attention and personal care a valuable, precision instrument deserves.
Piano Craft serves customers throughout Sonoma and Marin Counties, and occasionally beyond. Each piano receives a thorough inspection, and every customer is provided a written assessment of the piano's condition, with recommendations and estimates for any repairs or restoration that may be needed. There is never a charge for an assessment and estimate, and no job is too large or too small.
Piano Craft also provides consultation and appraisals to those seeking to purchase or sell a piano. And occasionally Piano Craft will offer a piano for sale, or purchase one in need of restoration or repair.
If your piano hasn't been tuned in a while, if keys or pedals have ceased to function, if other damage has occurred, or if you have any questions about the instrument, give Piano Craft a call and see how Beverly treats her customers the same way she treats every piano she encounters: with the professional attention and respect they deserve.